Gun safety is everyone's responsibility, and we feel gun safety should be taught to everyone, regardless of their political position on firearms ownership or whether they are actually gun owners. Teaching firearms safety to kids should be common-sense education similar to teaching kids about fire safety, stranger danger, internet safety, drug safety, crossing the street safely, or any other aspect of modern life.
There are two main aspects to consider here. First, keeping kids safe around guns in situations where they may encounter firearms in situations that are out of your control; i.e., at friends' homes, outside, or other locations. Secondly, keeping your kids safe around guns if you choose to involve them in the shooting sports, hunting, or other activities where they are actually using firearms.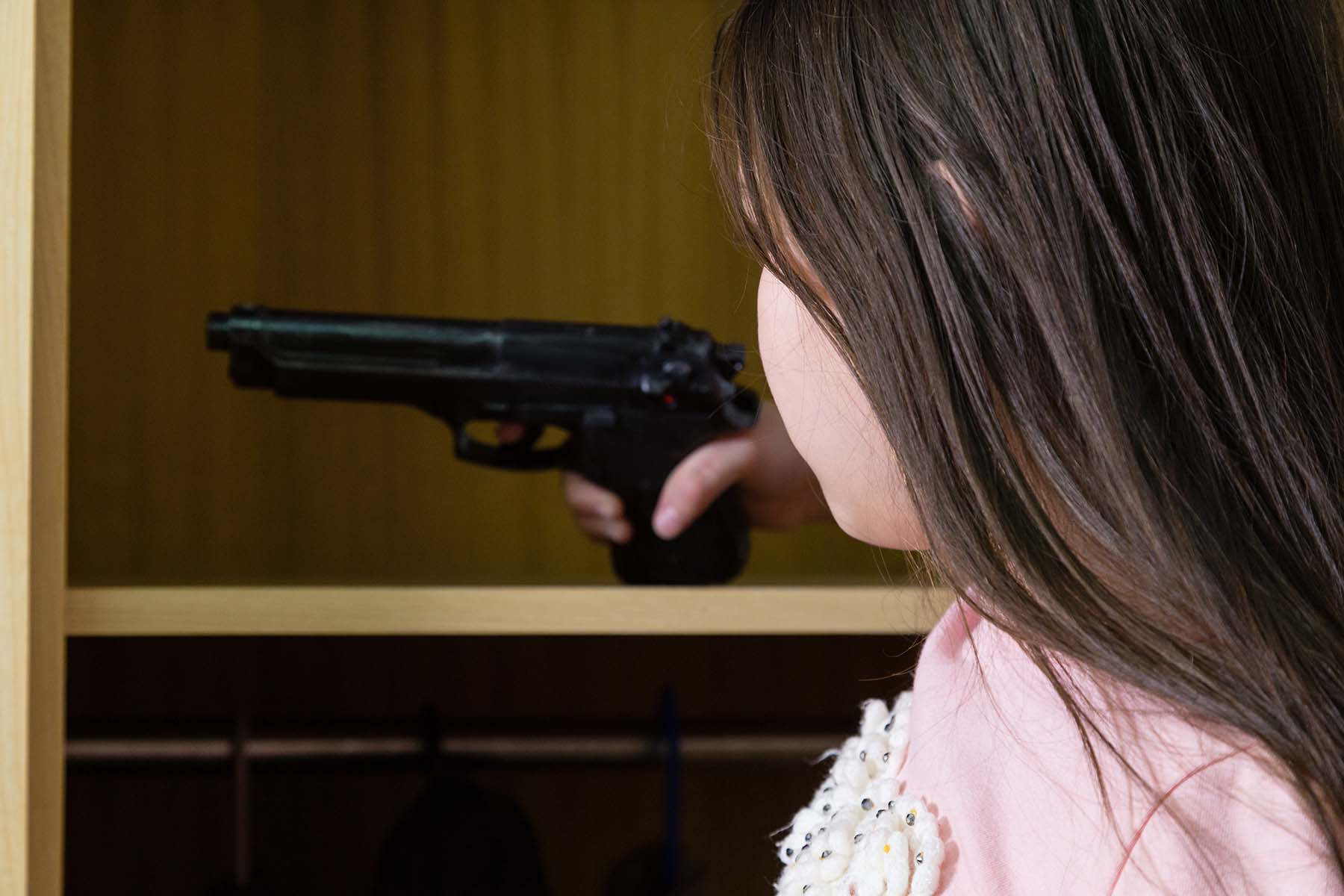 What's the best way to keep your child safe from gun injury or death?
Kidshealth.org says, "The best way to protect your child from being hurt or killed by a gun is to not keep guns at home and to avoid homes that do have guns." This approach is echoed by anti-gun organizations like the Brady campaign as well as the American Academy of Pediatrics, who says "The most effective way to prevent unintentional gun injuries, suicide and homicide to children and adolescents, research shows, is the absence of guns from homes and communities." Many organizations go so far as to insist that you ask every visitor to your home if they have a firearm in their vehicle or on their person, and ask all your kids' friends' parents if they keep guns in their homes, and refuse to let your kids play with anyone whose family owns guns.
This is not really useful or practical advice, since, 1. It's simplistically obvious that the best way to avoid injury by (X) is to not have any exposure to (X); and 2. It doesn't solve the factual situation that there are more than 400 million guns in the US, and regardless of your personal feelings about firearms ownership and use, the hard reality is those guns don't simply evaporate when lawmakers make them illegal. Guns last practically forever, and there's a chance your kids will encounter guns in their environment even if you don't own guns or participate in hunting or the shooting sports.
So the best practical way to prevent unintentional gun injuries and death is through consistent gun safety education and vigilance, as well as keeping your own guns secure from unauthorized access by using a fireproof gun safe.