Since the development of the firearm, people have been interested in shooting further distances more accurately. Military snipers during the Revolutionary War made confirmed kills out to 300 yards with Pennsylvania-type flintlock rifles, and one confirmed kill was made with a Whitworth rifle during the Civil War at 1,390 yards (though accurate fire was limited to a still-impressive 800 yards with this technology). Buffalo (bison) hunters in the American plains stretched the capabilities of their Sharps rifles, and long-range target shooting has been a staple of British and American military and civilian rifle competition since around 1840.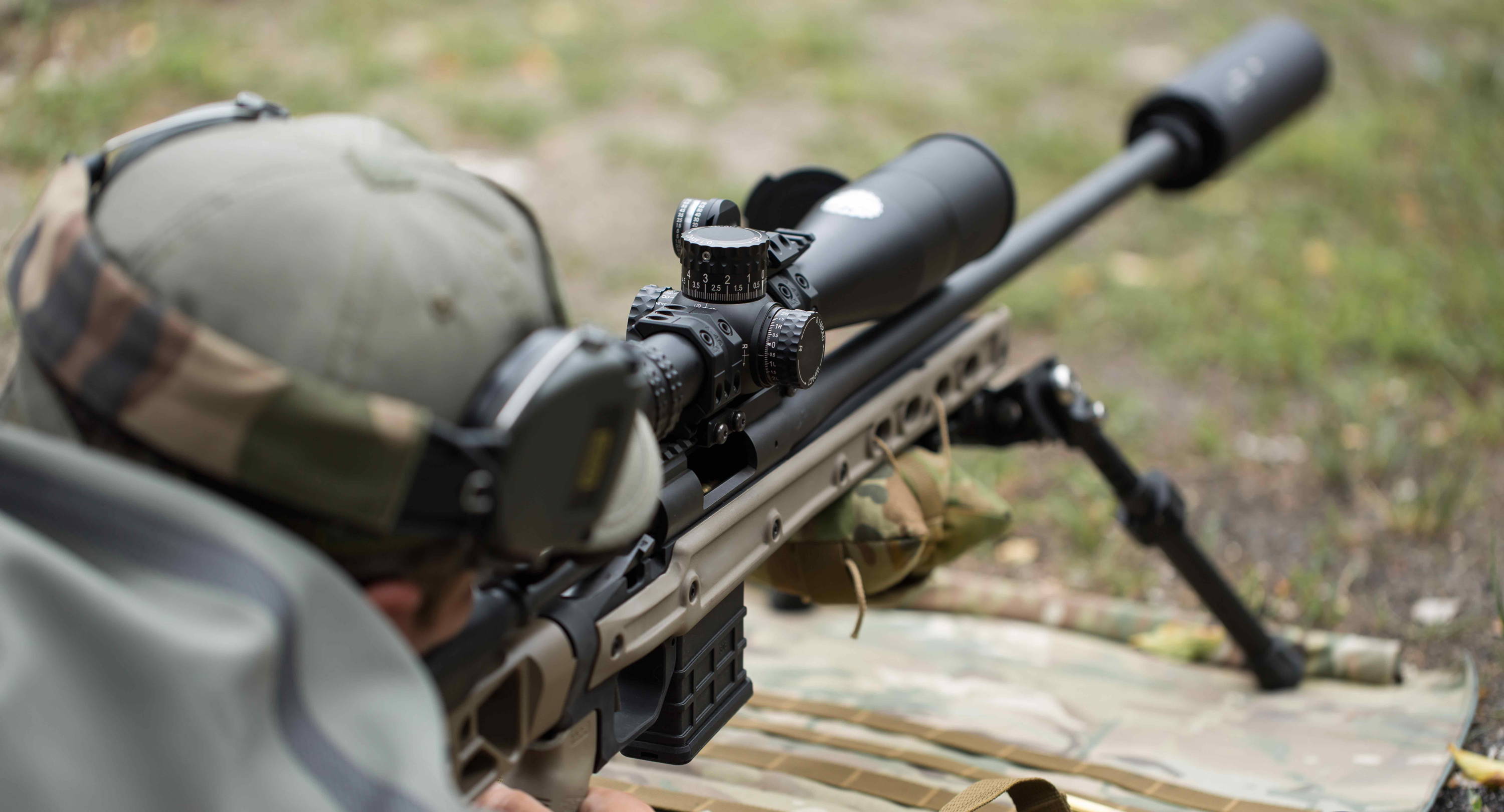 However, a new dynamic type of long-range rifle shooting has exploded in popularity over the past decade or so. The development of the Precision Rifle Series (PRS) and the similar National Rifle League (NRL) has popularized an exciting style of long-range rifle competition where shooters must navigate various obstacles and shoot from unconventional (and often awkward) positions, solving ballistic/wind problems on the fly (without spotters or any other assistance from squad members or spectators) and hitting tiny steel targets at varying ranges, all under the pressure of the clock.
Traditional "national match" type rifle competitions place multiple shooters along a firing line shooting at static paper targets, and the "slow fire" event might require 20 shots in 20 minutes, prone, at 600 yards. In a PRS-type match, on the other hand, shooters might be required to get hits on up to 10 steel targets (or tennis balls, or golf balls, depending on the stage design) from 1 to 3 MOA in size (1-3 inches at 100 yards) that must be engaged within 2 minutes, generally from at least 2 and up to 5 unconventional shooting positions, and at distances up to 1,200 yards. Shooters are not allowed to walk through the stages before shooting and must spot their own hits or misses through their optic and make adjustments as needed before time runs out.