Liberty Safes at Tractor Supply

Revere Series gun safes
only available at Tractor Supply
Whether you're just starting your gun collection or have many valuables to keep safe, Tractor Supply has the right Liberty gun safe for you. When you buy a Liberty at Tractor Supply, you get American made quality, security, and fire protection, no matter your budget.
With military-style locking bars, robust security features, and 40 minutes of certified fire protection, you can know that your valuables are always protected from fire and unwanted access.
🇺🇸 Made in the USA
🔥 40 Minutes
🔒 7 Locking Bars
⚖️ 411 lbs.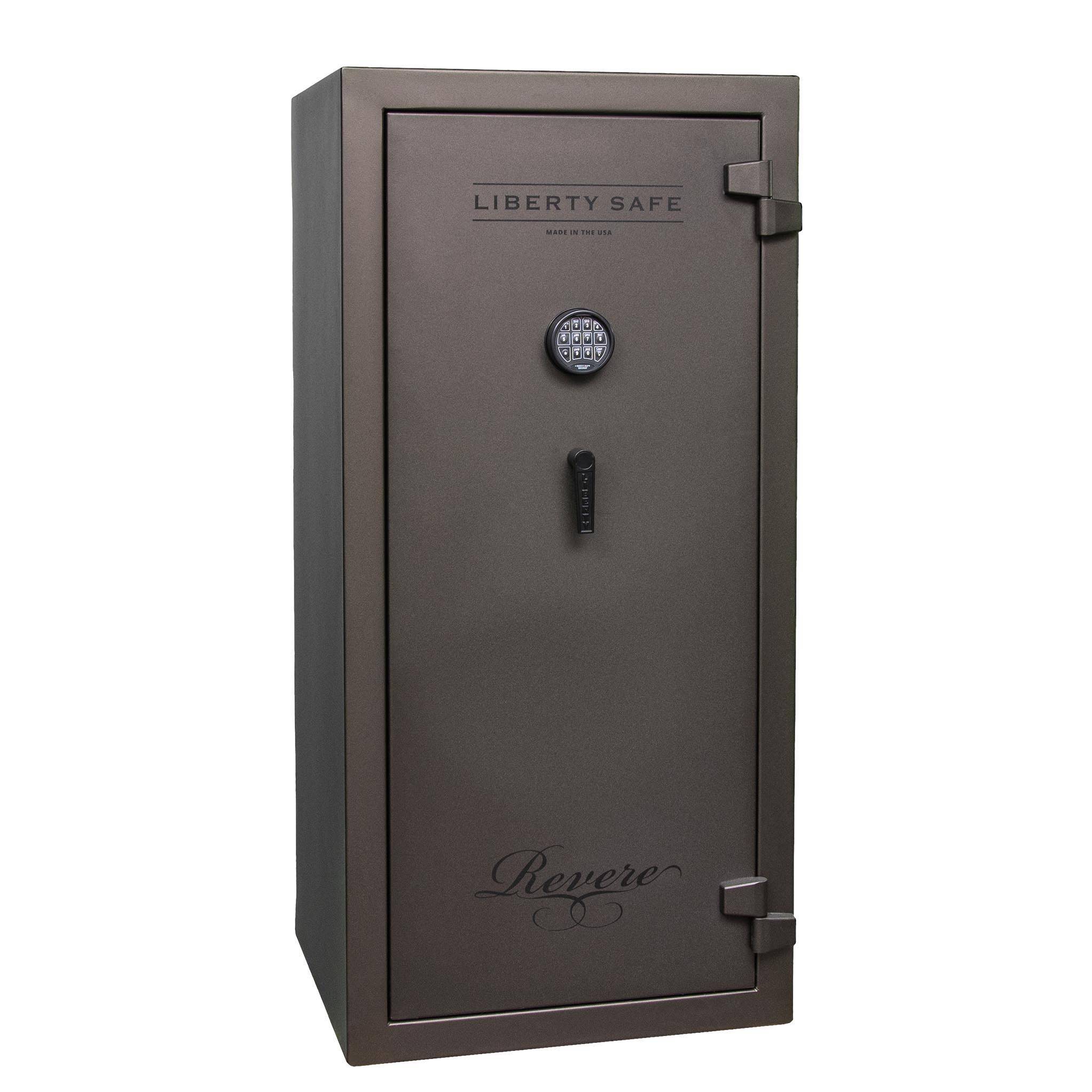 🇺🇸 Made in the USA
🔥 40 Minutes
🔒 7 Locking Bars
⚖️ 620 lbs.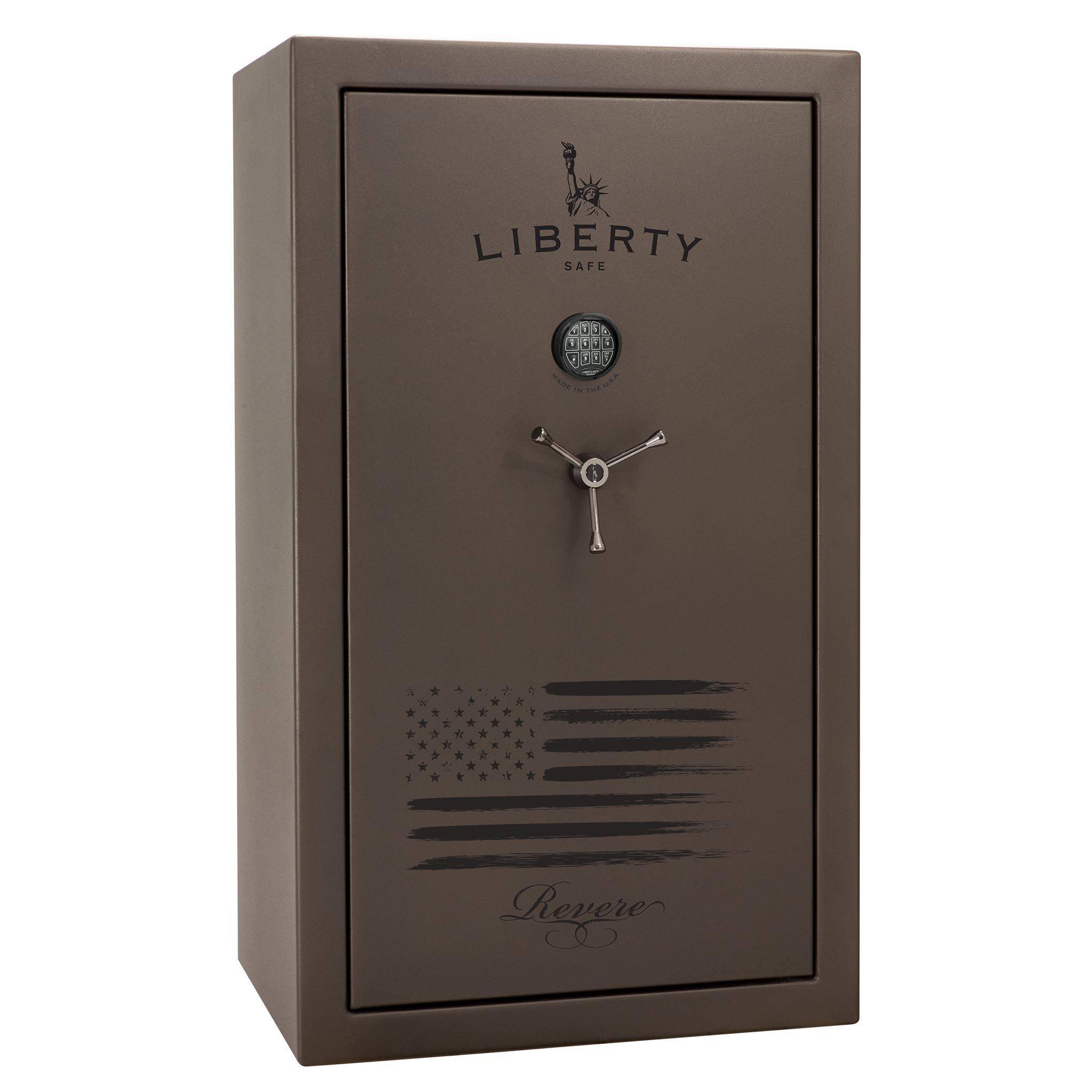 🇺🇸 Made in the USA
🔥 40 Minutes
🔒 7 Locking Bars
⚖️ 690 lbs.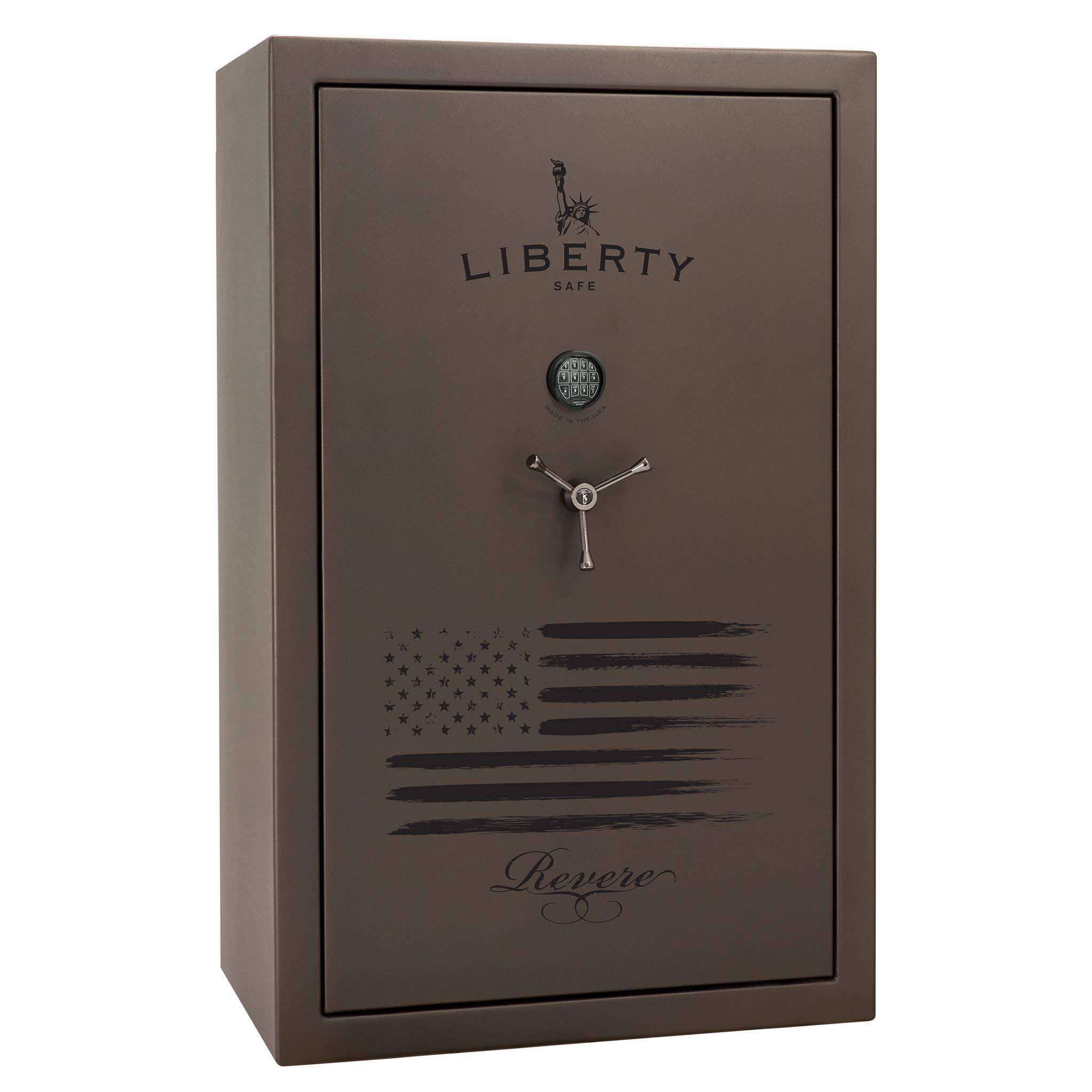 Tractor Supply Company (TSC) sells Liberty gun safes because they are built in America from American steel, and because Liberty, as America's #1 safe manufacturer, doesn't cut corners when it comes to quality and engineering. But don't think you'll have to mortgage your farm or ranch to afford a quality safe. TSC offers a variety of Liberty safes, smart vaults, and key vaults for every need and budget. Each Liberty Safe is packed with the latest features, including 40 or 75-minute level of fire protection, plus Liberty Safe's military-style locking bars, UL-listed security, and available electronic or biometric locking. Liberty Safes are ready to stand up to the worst life has to offer.
Tractor Supply Company is the largest rural lifestyle retailer in the United States, and has been the one-stop shop for recreational farmers, ranchers and all those who enjoy living the rural lifestyle for more than 80 years. TSC chose Liberty Safe because Liberty uses American steel and American labor, and Liberty safes from TSC provide the quality and value you expect, with the legendary customer service that Tractor Supply and Liberty Safe are famous for. Remember, all Liberty Safes at Tractor Supply are backed by Liberty Safe's Lifetime Warranty. Tractor Supply sells only the best, and Liberty Safe stands by their promise of security, quality, and value.
Visit your nearest Tractor Supply to get information on their line of Liberty's safes and vaults.

*Made in the U.S.A. from U.S. and Global Parts.