For law-abiding gun owners and people who want to purchase their first firearm, the various federal, state, and city firearms laws can be difficult to navigate.
Lawmakers often try to make their mark to "make a difference" by creating increasingly restrictive gun laws, which can leave sportsmen and sportswomen, hunters, recreational shooters, firearms collectors, competition shooters, and hobbyists scrambling to keep up.
To try to shed some light on some of the new federal and state firearms laws for this year, we've provided the following list of new proposed and enacted firearms laws for 2021-2022. Let's dive in.
Please note: we have made every effort to provide accurate information regarding various proposed and implemented gun laws. However this article is for informational purposes only and is not intended to be an exhaustive or comprehensive list, nor should it be considered legal advice. Consult your local laws and/or a licensed attorney in your state.
Changes to federal gun laws for 2022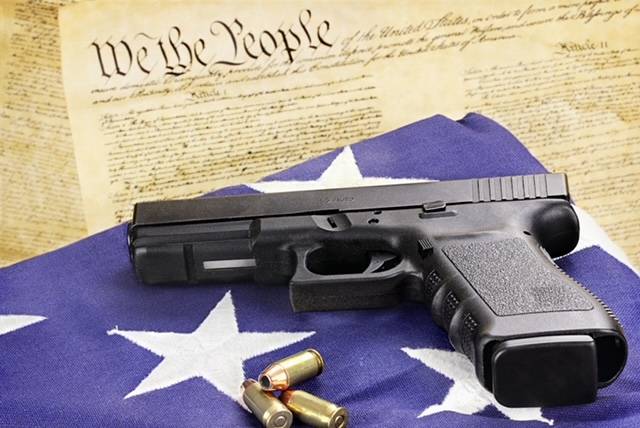 In 2021 the Biden administration announced proposed changes to laws and planned executive actions around the restriction of so-called "ghost guns," the creation of new "red flag laws," and ATF clarification of stabilizing braces for firearms. The administration also launched an educational campaign promoting the safe storage of firearms. (Of course, a quality handgun/pistol safe, smart vault, and/or a large gun safe would be ideal in keeping firearms out of the hands of children or other unauthorized users. Check out Liberty's gun safes for sale.)
However, none of the proposed new rules have come to fruition, at least as far as being passed into Federal law, and new firearms laws for 2022 are primarily happening on a state-by-state basis. Federal lawmakers are historically hesitant to try to make large changes to gun laws until after the midterm elections.
Let's look at some of the more prominent enacted and proposed changes to various states' firearms laws. (Again, be sure to check your local laws to ensure you're fully compliant.)
Alabama – House Bill 6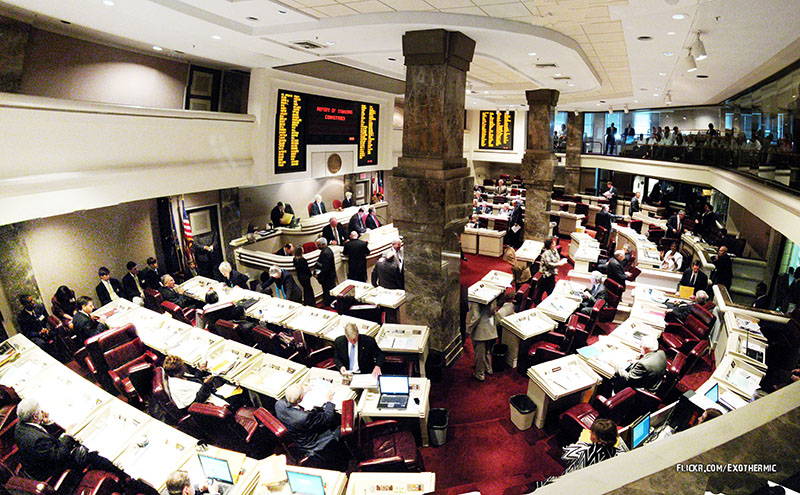 AL HB6 was introduced to the house on January 11, 2022, and intends to remove the requirement of a permit in order for a person to carry a firearm concealed or in a vehicle, as well as remove the current part of the law that states that possession of a firearm by a person who commits a crime of violence is prima facie evidence of the intent to commit the crime. Per the bill's language:
"Under existing law, with exceptions, a person may not conceal a firearm on his or her person, or carry a pistol in his or her vehicle, without a permit. Also under existing law, when a person commits a crime of violence, the possession of a pistol without a permit is prima facie evidence of the intent to commit the crime. This bill would authorize individuals to carry a pistol or other firearm concealed or in a vehicle without a permit and would delete the presumption of intent to commit a crime of violence solely for not possessing a permit.This bill would also revise the process by which a pistol seized in connection with a violation of Sections 13A-11-71 to 13A-11-73, Code of Alabama 1975, is disposed of or returned to its owner."
As of the time of publication of this article, Alabama House Bill 6 has not passed the House or Senate of the state of Alabama.
California – Senate Bill 1327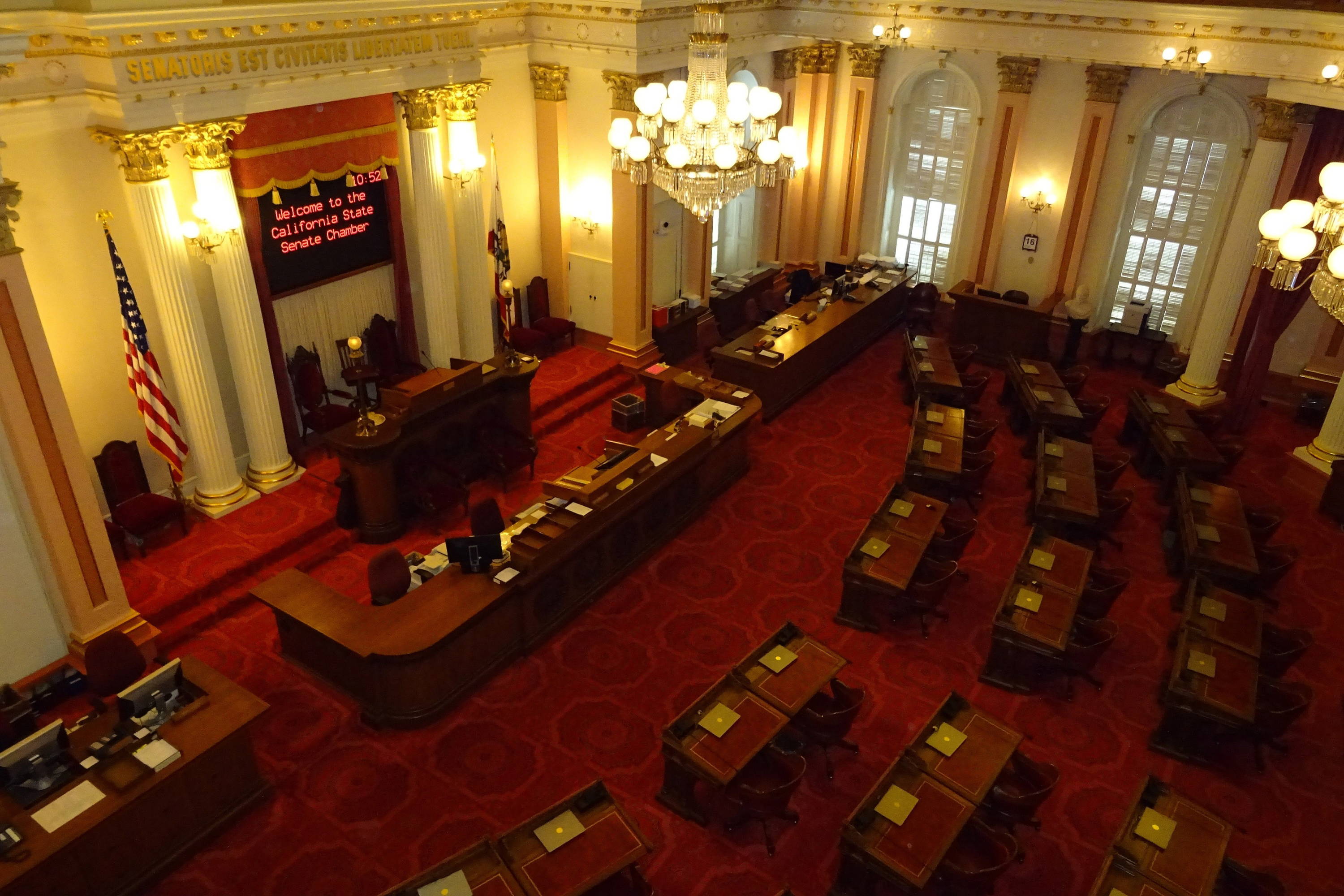 On March 3, 2022, Democrats introduced California SB1327 to the state Senate, which basically would, by statute, allow private citizens to sue gunmakers of so-called "assault weapons," .50 BMG caliber rifles, and "unserialized firearms." The bill is based on the Texas ban on abortion after 6 weeks gestation, which was left in place after review by the Supreme Court in December 2021.
Per CA SB1327, "It is the intent of the Legislature in enacting this chapter to further restrict in this state the manufacture, distribution, transportation, importation, and sale of assault weapons, .50 BMG rifles, and unserialized firearms by creating new civil law prohibitions and a civil enforcement mechanism, independent of existing law. Nothing in this chapter shall be construed to limit in any way the enforceability of existing law concerning firearms, including, but not limited to, Part 6 (commencing with 16000) of the Penal Code."
This bill would create a private "right of action" for any person against any person who sells or manufactures the above types of firearms. The bill has not passed the state House or Senate at the time of publication, and the way the bill is worded implies that it would be removed based on the theoretical repeal of the Texas abortion law.
Delaware – Senate Bill 172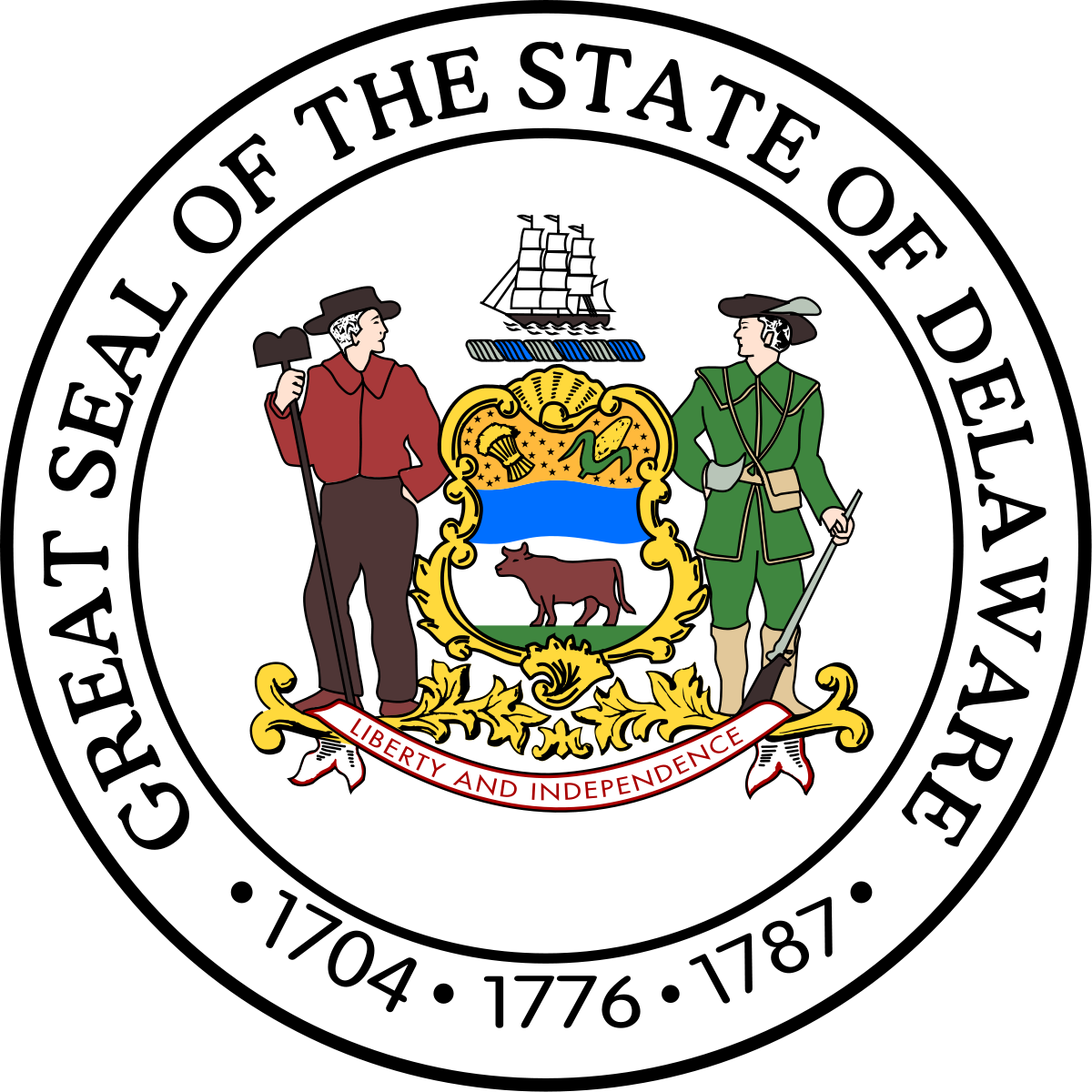 Delaware SB172 basically removes the state's licensing requirement for carrying a concealed weapon by law-abiding citizens over the age of 21.
Per the bill's language, "As of the beginning of 2021, there were 18 states where no permits were required to carry a concealed firearm, 25 states that were considered 'shall issue' permit states, and 9 states that were considered 'may issue' permit states.
This Act brings Delaware law concerning the carrying of concealed deadly weapons into conformity with Section 20 of Article I of the Delaware Constitution by allowing a person who is 21 years of age or older and not a prohibited person under either Delaware law or the laws of the United States to carry a deadly weapon concealed on or about their person for the purpose of defending self, family, home, and State.
In addition, this Act makes technical corrections to conform existing law to the standards of the Delaware Legislative Drafting Manual and conforming amendments in other provisions of the Delaware Code to account for the removal of the requirement to obtain a license to carry a concealed deadly weapon."
The bill was introduced to the Senate on June 8, 2021, but has not passed the legislature as of the date of publication.
Florida – House Bill 103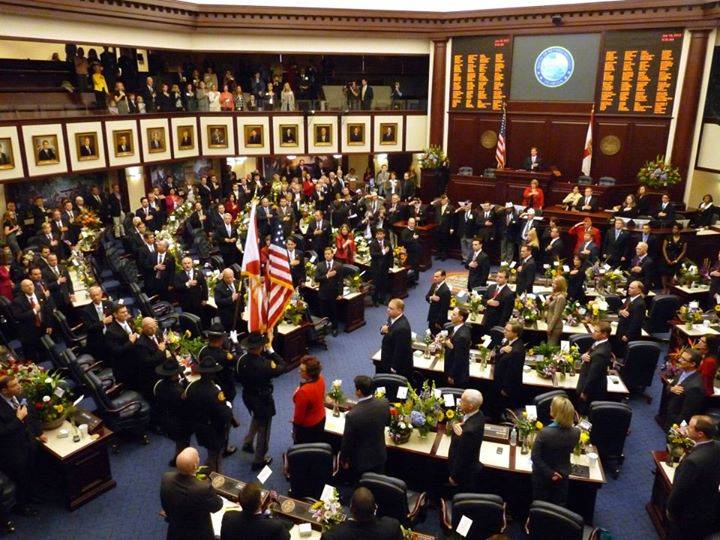 Florida HB103 2022 was read into the House on January 11, 2022, and is intended to remove the requirement of a license to carry a concealed firearm by non-prohibited persons. Additionally, the bill would limit the areas in which concealed carrying of a firearm is prohibited, revise related criminal penalties, revise provisions relating to carrying of concealed weapons or firearms by non-Florida residents, provide for the issuance of concealed carry licenses for reciprocity purposes (where one state recognizes the concealed carry permit from another state and vice versa), and specifically states that a person not otherwise prohibited by law from possessing a firearm or other weapon may own, possess, and lawfully use firearms and other weapons, ammunition, and supplies for lawful purposes.
As of the time of publication, Florida's House and Senate have not voted on HB103.
Georgia – House Bill 962 and House Bill 971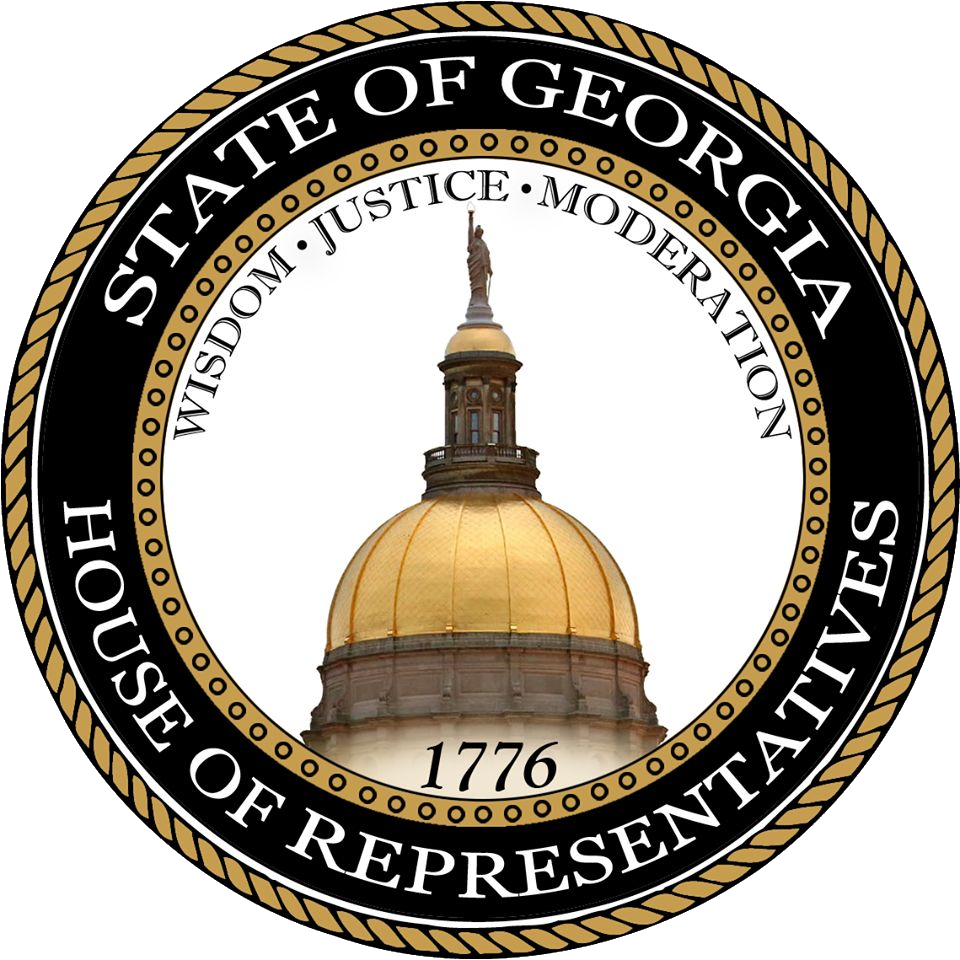 Georgia HB962 for 2022 intends to establish a misdemeanor penalty for failing to report a lost or stolen firearm to Georgia law enforcement. Per the bill's language (introduced to the House on 1/26/2022), Failure to report a lost or stolen firearm shall be a misdemeanor punishable by a fine of $25.00 and a second or subsequent violation of this Code section shall be punished by a fine of not more than $500.00."
Dealers are exempt from this requirement.
Georgia HB971 2022 was also introduced to the House on January 26, and intends to:
Provide for the offenses of failure to store a firearm in a secure manner (misdemeanor; see the bill's text for exceptions)
Require that retailers provide a gun lock to the buyer for all firearms sales (again, see the bill for exceptions for antique, replica antique firearms, curio, and relics, etc.)
Provide for reporting of convictions on misdemeanors above
Provide for the posting of information relating to certain firearm-related offenses on the Department of Public Safety website
Authorize an education campaign relating to firearm safety and the safe storage of firearms.
This is not an inclusive list of provisions of HB971 so please refer to the bill's text for all aspects of the proposed law.
As of the time of publication, Georgia's House and Senate have not voted on these bills.
Indiana – House Bill 1077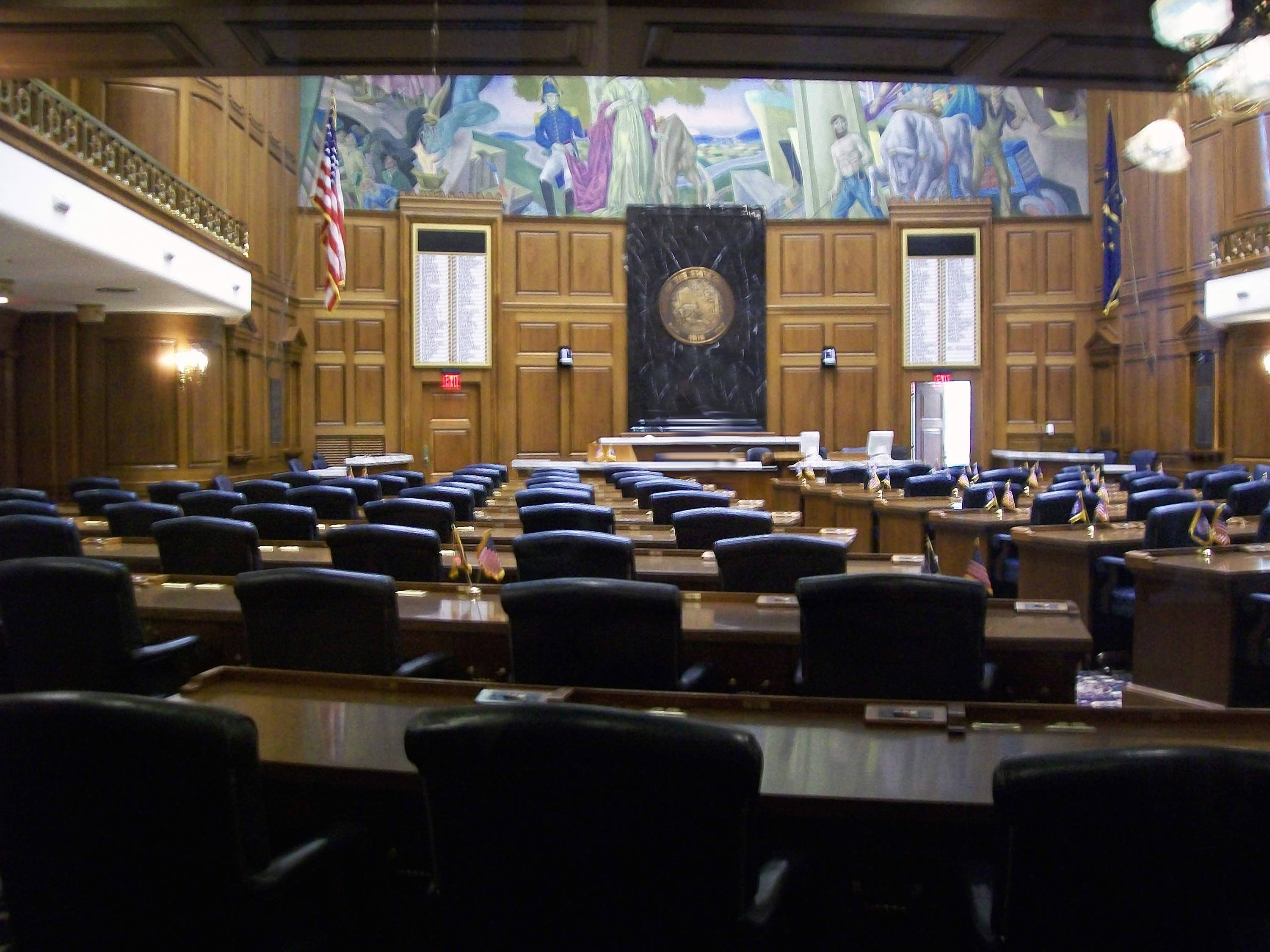 Indiana HB1077 for 2022 looks like it will pass both the House and Senate, and intends to:
Repeal the law that requires a person to obtain a license to carry a handgun in Indiana
Specify that certain persons who are not otherwise prohibited from carrying or possessing a handgun are not required to obtain or possess a license or permit from the state to carry a handgun in Indiana
Prohibit certain individuals from knowingly or intentionally carrying a handgun (illegal aliens, people convicted of violent crimes, etc.--see the text of HB1077 for the full wording; it's too much to include here)
Create the crime of "unlawful carrying of a handgun" and specify the penalties for committing this crime
Allow particular individuals who do not meet the requirements to receive a handgun license and are not otherwise prohibited to carry a handgun in limited places
Allow a resident of Indiana to obtain in certain circumstances a license to carry a handgun in Indiana
Make theft of a firearm a Level 5 felony.
There are other non-firearm-law-related provisions of the bill relating to the training of law enforcement officers, town marshalls, deputies, and so forth, so if you're interested, please refer to the text of the bill.
HB1077 2022 passed the house on about January 11, 2022, and is (at the time of publication of this article) being debated in the Senate, but at this time it looks like it will pass.
New Hampshire – House Bill 307
NH HB307 2022 is known as the "New Hampshire Second Amendment State Preemption Act" and is likely to pass the Senate, having passed the house on 4/17/2021. The Senate made some amendments as of January 5, 2022, but it "ought to pass."
Basically, HB307 removes all state regulations on firearms, ammunition, ammunition components, knives, firearms components, firearms accessories, and firearms supplies, and prohibits private or government organizations or local jurisdictions from ordinances or related restrictions contrary to state law.
Specifically, the bill states: "It is the intent of this subdivision to provide uniform firearms laws in the state; to declare all ordinances and regulations null and void which have been enacted by any jurisdictions other than state and federal jurisdictions, which regulate firearms; ammunition; ammunition components; knives; firearms components; firearms accessories; and firearms supplies; to prohibit the enactment of any future ordinances or regulations relating to firearms; ammunition; ammunition components; knives; firearms components; firearms accessories; and firearms supplies unless specifically authorized by this subdivision or general law; and to require local jurisdictions to enforce state firearms laws. Except as otherwise specifically provided by statute, no ordinance or regulation of a political subdivision, including, without limitation, any school district or school administrative unit, shall regulate the sale, purchase, ownership, possession, transportation, licensing, permitting, taxation, or other matter pertaining to firearms; ammunition; ammunition components; knives; firearms components; firearms accessories; and firearms supplies in this state.
It is further the intent of this subdivision to deter and prevent the violation of this subdivision and the violation of rights protected under the constitution and laws of this state related to firearms; ammunition; ammunition components; knives; firearms components; firearms accessories; and firearms supplies by the abuse of official authority that occurs when enactments are passed in violation of state law or under color of local or state authority."
Strong words from the "Live Free or Die" state.
Nebraska – Legislative Bill 773
Nebraska Legislative Bill 773 2002 is a sweeping bill with a lot of nuances unrelated to firearms, but the relevant portion of the bill as it relates to gun law is essentialy that it will provide for carrying of a concealed handgun without a permit (by non-prohibited persons) and prohibit regulation of such carrying by cities, villages, and counties in Nebraska.
The bill was introduced on January 11, 2022, but failed to pass the Legislature at the latest roll call on March 11. The bill may pass after further amendments are made.
Wisconsin – Assembly Bill 495
Under current Wisconsin law, a person is generally prohibited from possessing a firearm on the grounds of a school. A person who violates this law is guilty of a Class I felony. Under Assembly Bill 495, a person who has a license to carry a concealed weapon may possess a firearm in a vehicle on the grounds of a school.
This bill was introduced in the House on August 4, 2021, passed the House on January 20, 2022, and is currently awaiting vote in the Senate (as of the time of publication).
New 2022 gun laws in other states and cities
Washington state ban on high-capacity magazines: On March 5, 2022, the Washington state legislature passed a law restricting the manufacture, purchase, transfer, distribution, and sale of "high capacity" magazines within the state. Senate Bill 5078 prohibits the sale, attempted sale, manufacture, and distribution of "high-capacity" magazines (their definition is any magazine capable of holding more than 10 rounds of ammunition). Washington's law does not prohibit the possession of high-capacity magazines, instead of focusing on their manufacture/supply and sale. However, depending on the definition of "distribution," the bill apparently explicitly outlaws giving, lending, or selling "high capacity" magazines between private individuals in Washington "with or without consideration." The new law goes into effect on July 1, 2022.
There are three exceptions to the Washington ban noted in the bill language: standard-capacity magazines that have been permanently altered to prevent the loading of more than 10 rounds; .22 caliber tube feeding devices; and tubular magazines that are contained within a lever-action firearm.
San Jose, California: San Jose's city council recently passed an ordinance requiring most of the city's gun owners to carry liability insurance for accidental shootings.
The San Jose city website states: "The City of San José will require gun-owning residents to obtain an official document evincing payment of an annual fee, and attestation of insurance coverage for accidental firearm-related death, injury, or property damage.
The document must be kept wherever guns are stored or transported (car, home, etc.). A written waiver will be permitted for all low-income individuals who qualify for exemption under Cal. Govt. Code §68632.
A non-profit foundation will collect and distribute all fee revenue to evidence-based, local gun violence-reduction programs, such as domestic violence and suicide prevention, mental health, addiction treatment, and gun-safety training. Programs will prioritize but not exclusively serve clients living in gun-owning households."
This is the first ordinance of its kind in the US, and since many progressives adhere to the adage, "As goes California, so goes the nation," it may spur other non-gun-friendly cities and states to enact similar laws.
Since restrictions, laws, and local ordinances can change frequently, it's important to check all local laws whenever you move to a different city or plan to visit.
Protect your guns with a liberty safe
Despite the strong feelings on both sides of the gun-rights issue, one recommendation that nearly everyone can agree on is the need to keep firearms secure from unauthorized access. Whether you're looking for a small gun safe, a large gun safe, a vault door, or a handgun safe, a USA-made gun safe from Liberty is an excellent choice.