Fatboy
#1 BIG GUN SAFES IN AMERICA
Security features abound with Liberty's DX-90 MONSTER MECH installed on all FATBOY safes. Like the Liberty Safe Franklin series, each FATBOY gun safe includes 4-inch military style locking bars, anti pry-tabs and an over-center cam mechanism to discouraging punching. Backed by 83,000 BTU fire protection, this extra large gun safe now has more fire-board than the competition, including 75 minutes at 1200°F. Liberty's 4-in-1 Flex™ interior with double (FATBOY) or triple (Extreme) collector racks provides the ultimate in storage flexibility. The original, the best, the FATBOYS!
🇺🇸 Made in the USA • Lifetime Warranty 🇺🇸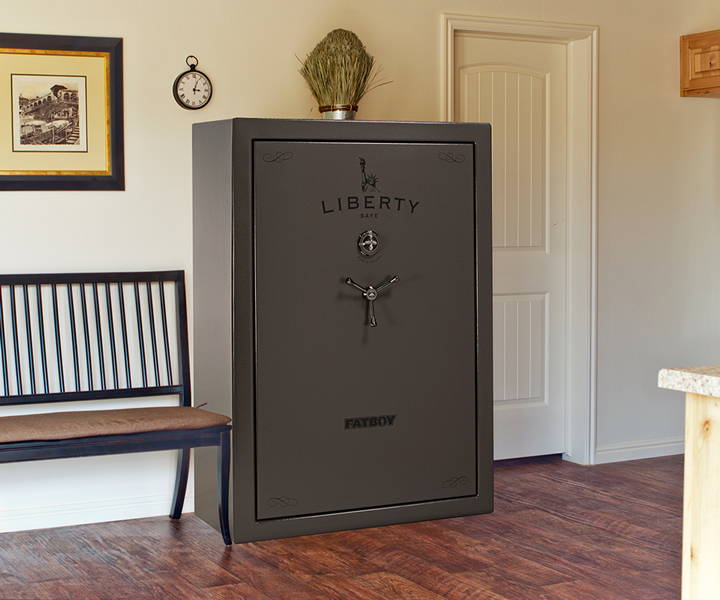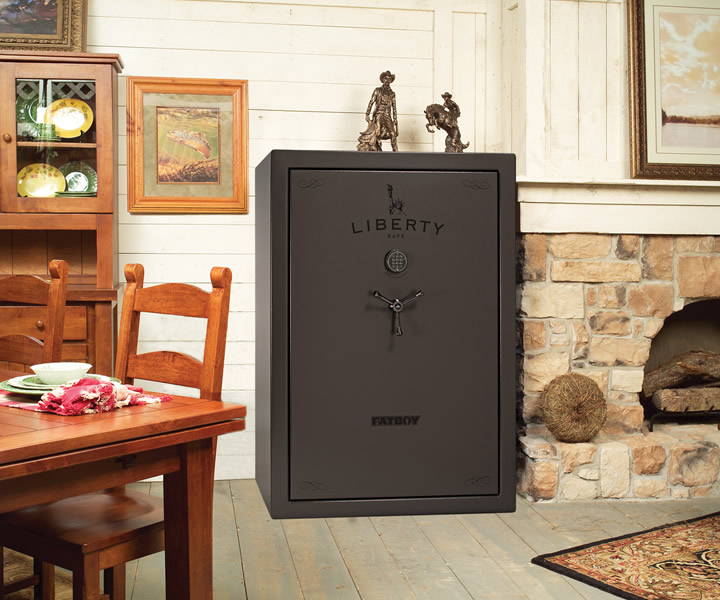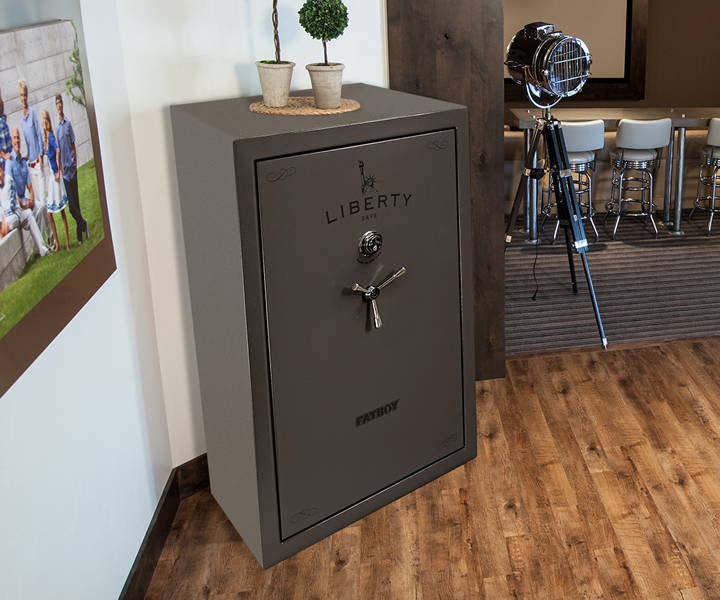 Capable of holding a whopping 64 long guns, the Fatboy is one of the largest and toughest safes in America. Buy this gun safe and you'll get:
75 minutes of certified fire protection
11-gauge steel safe body
12 - ¼" thick locking bars
4-in-1 Flex™ interior
Fatboys also include features and accessories like the following:
3-spoke SURETIGHT handle with SLIP-CLUTCH innovation
Optional SecuRam ProLogic e-lock
DX-90 MONSTER MECH Over-Center cam mechanism
Additionally, the Fatboy Extreme model also includes these features and accessories:
6-in-1 Flex interior
3 collector gun racks
10 pack rifle rods starter kit
60 long gun capacity
Optional SecuRam ProLogic e-lock
*Made in the U.S.A. from U.S. and Global Parts.