Fatboy Jr.
BIG SAFE • GREAT PRICE • LOTS OF GUNS
You'll find security features on a FATBOY Jr. that you won't find on other large safes for sale, including UL Listed locks, multiple locking bolts, quality door panel, composite door, 4-way military style locking bars and relocking devices to deter forced entry. Fire protection is even upgraded in this 48 fat boy jr. Liberty gun safe. It features 83,000 BTUs and an extra layer in the ceiling and door, for a 60 minute fire rating. The 11-gauge, 2-piece body makes the FATBOY Jr. the toughest safe for sale for this size and price.
🇺🇸 Made in the USA • Lifetime Warranty 🇺🇸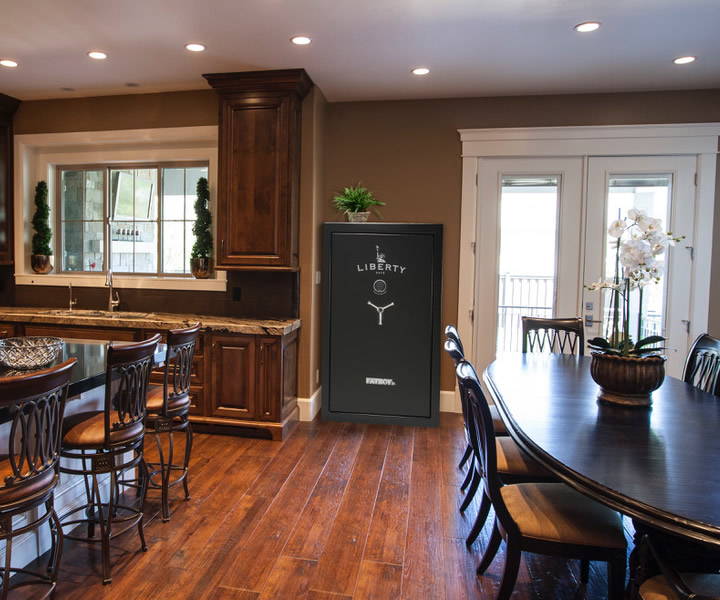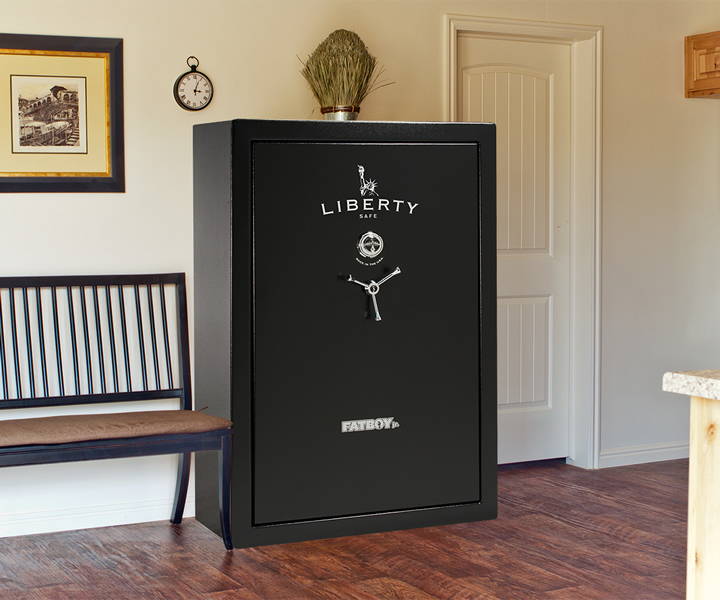 These wide-bodied safes offer storage for up to 48 long guns at nearly half the price of a full-size Fatboy, and include
60 minutes of certified fire protection
11-gauge steel safe body
8 - ¼" thick locking bars
3-in-1 Flex™ interior
The Fatboy Jr. models also include these accessories:
Economy door panel
SecuRam BackLit e-lock
Additionally, the Extreme model also features these upgrades:
6-in-1 Flex Interior
Rifle Rod Starter Pack
Looking for even more upgrades? Check out the full collection of Liberty Safe accessories.
*Made in the U.S.A. from U.S. and Global Parts.