Liberty's Top Selling Gun Safes
🔥 40 Minute Certified Fire
🔒 Level 1 Security
⚖️ Weight: 365 Pounds
↕️ H x W x D: 59.5" x 28.25" x 22"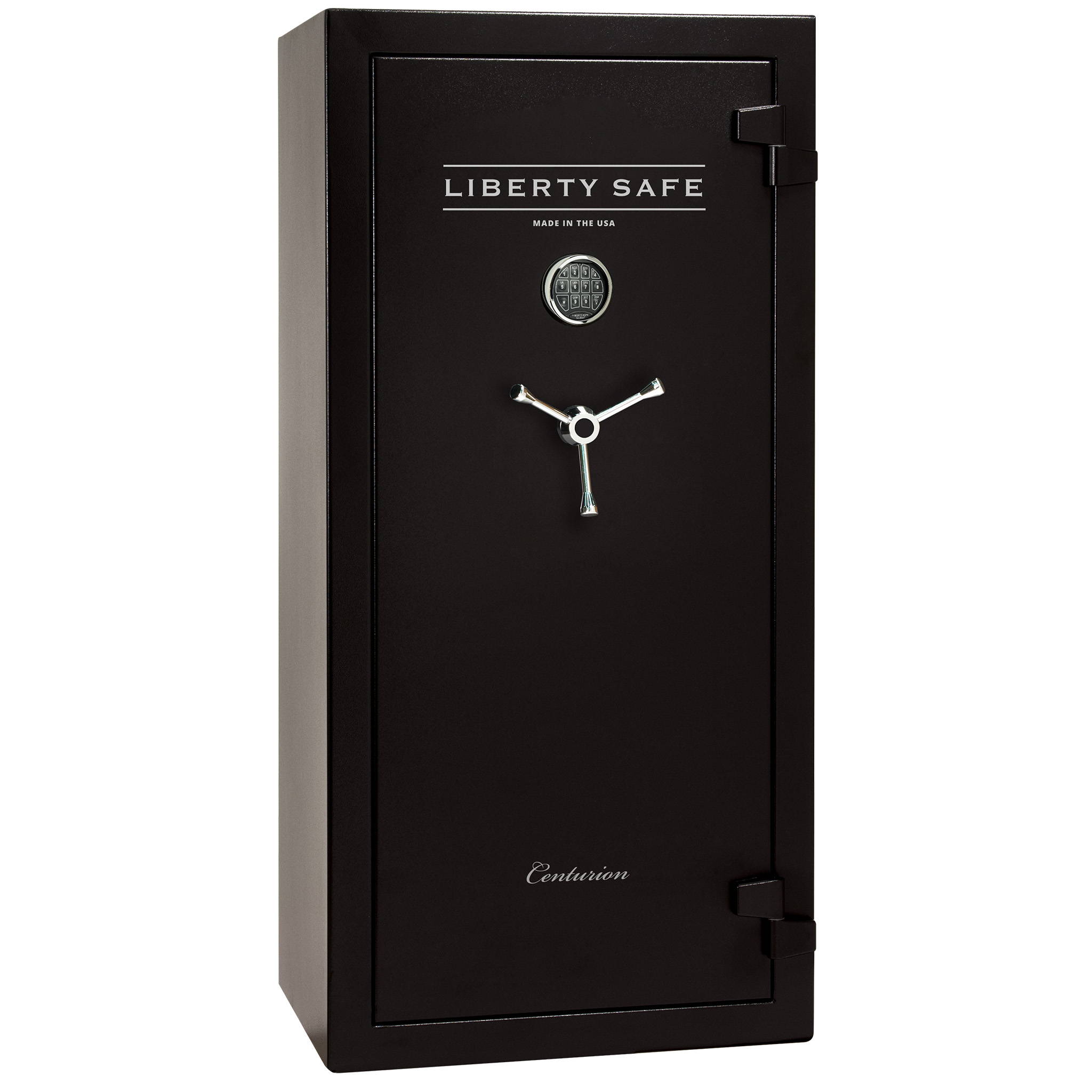 🔥 75 Minute Certified Fire
🔒 Level 3 Security
⚖️ Weight: 752 Pounds
↕️ H x W x D: 60.5" x 42" x 25"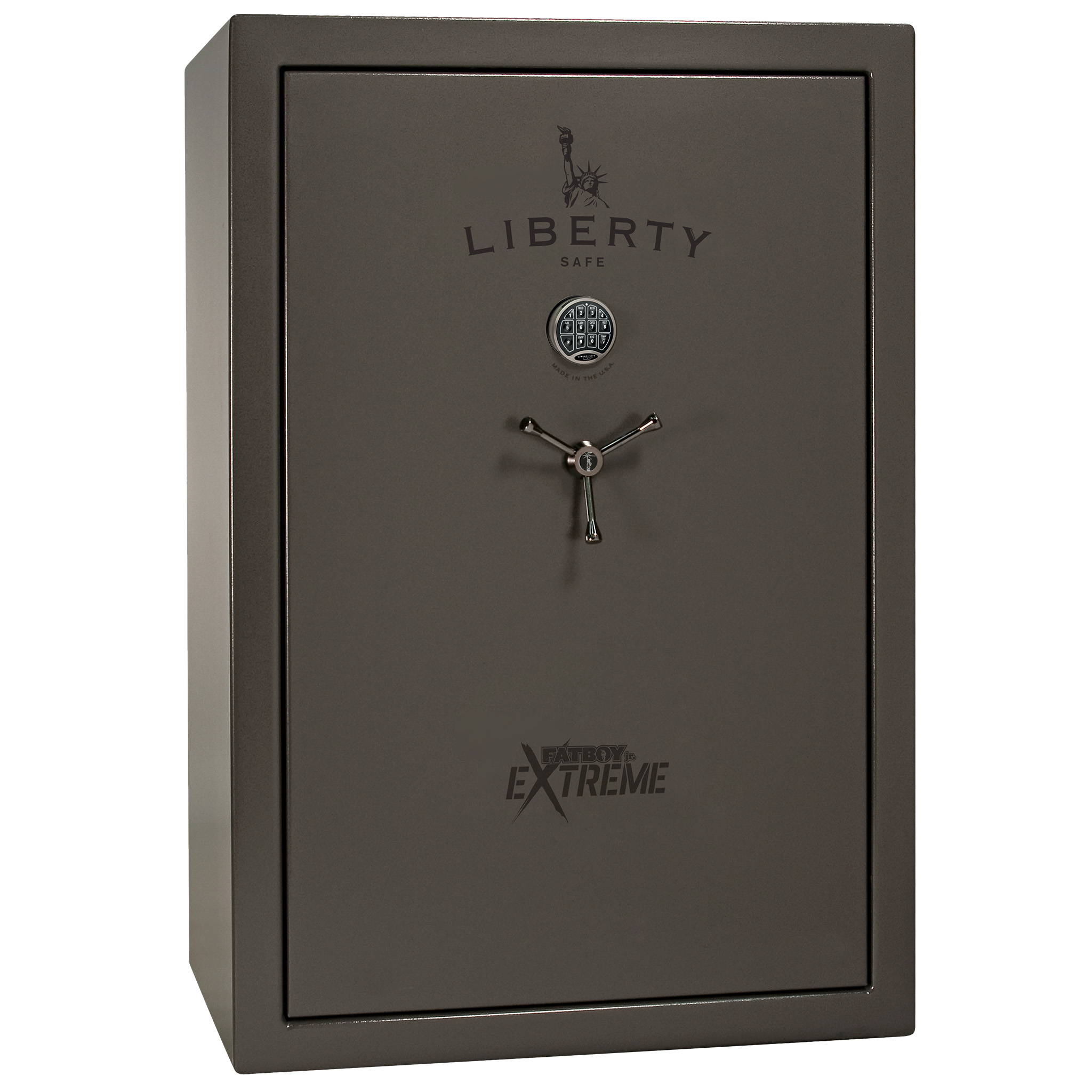 🔥 75 Minute Certified Fire
🔒 Level 3 Security
⚖️ Weight: 990 Pounds
↕️ H x W x D: 72.5" x 42" x 32"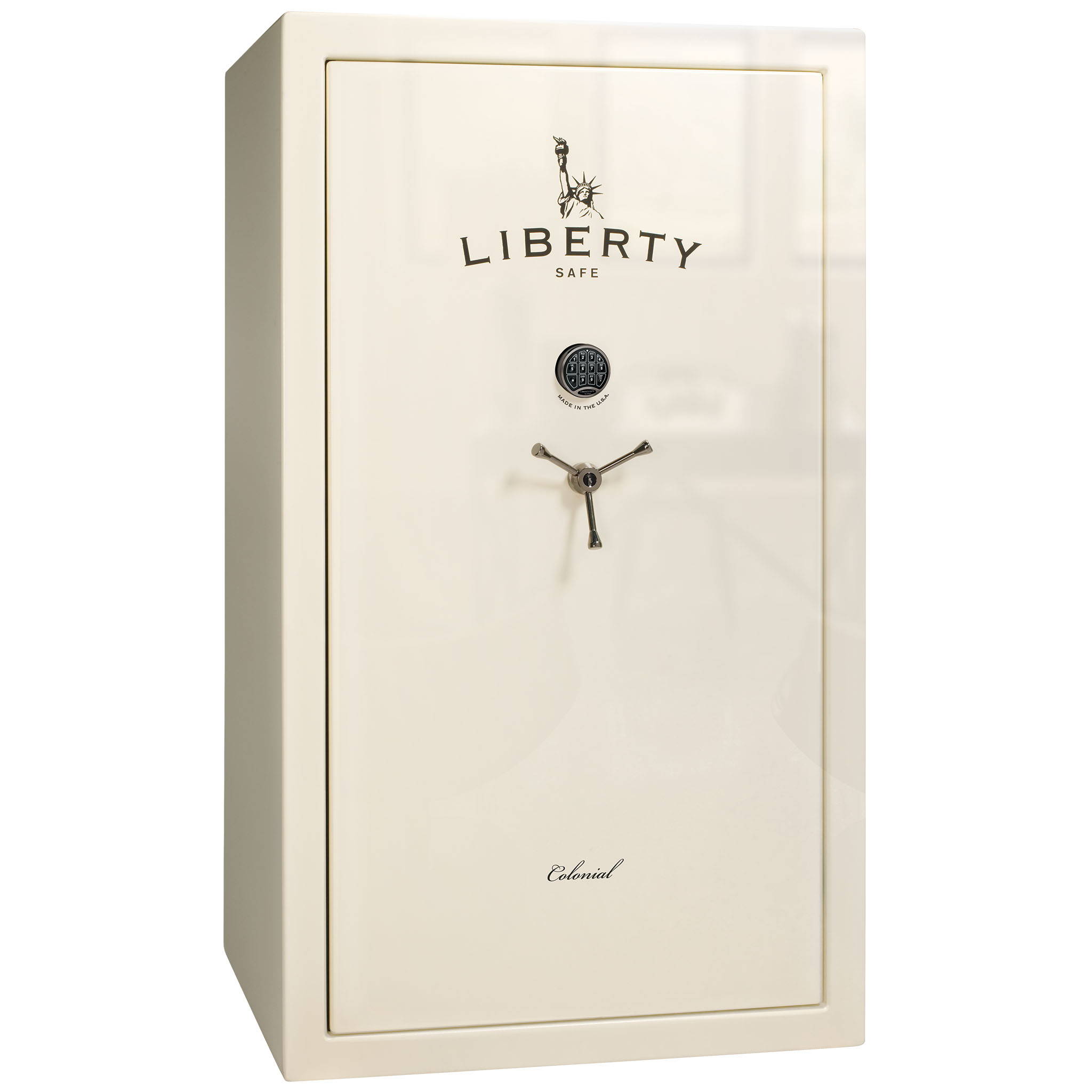 🔥 90 Minute Certified Fire
🔒 Level 4 Security
⚖️ Weight: 914 Pounds
↕️ H x W x D: 60.5" x 42" x 32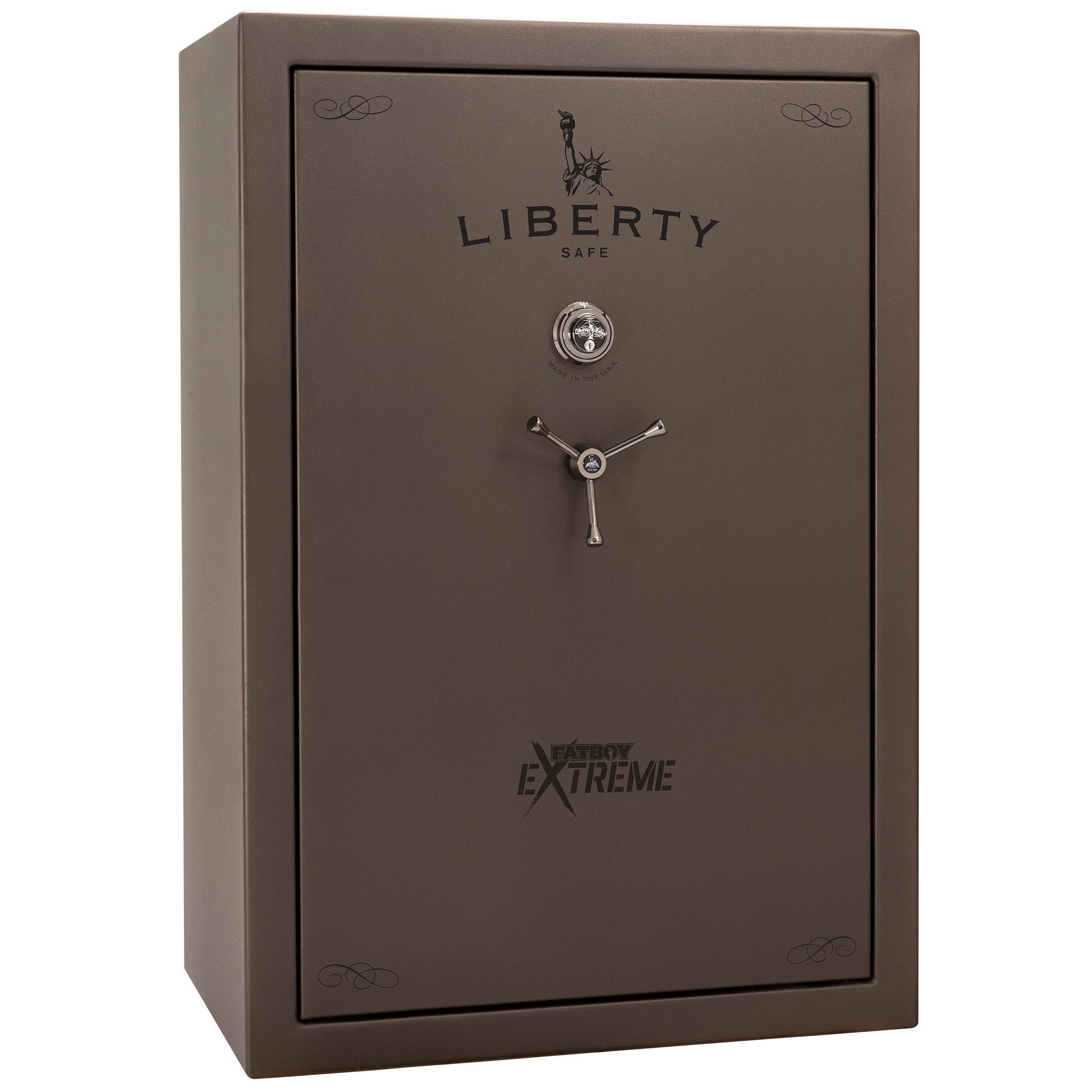 🔥 110 Minute Certified Fire
🔒 Level 5 Security
⚖️ Weight: 733 Pounds
↕️ H x W x D: 60.5" x 30" x 28.5"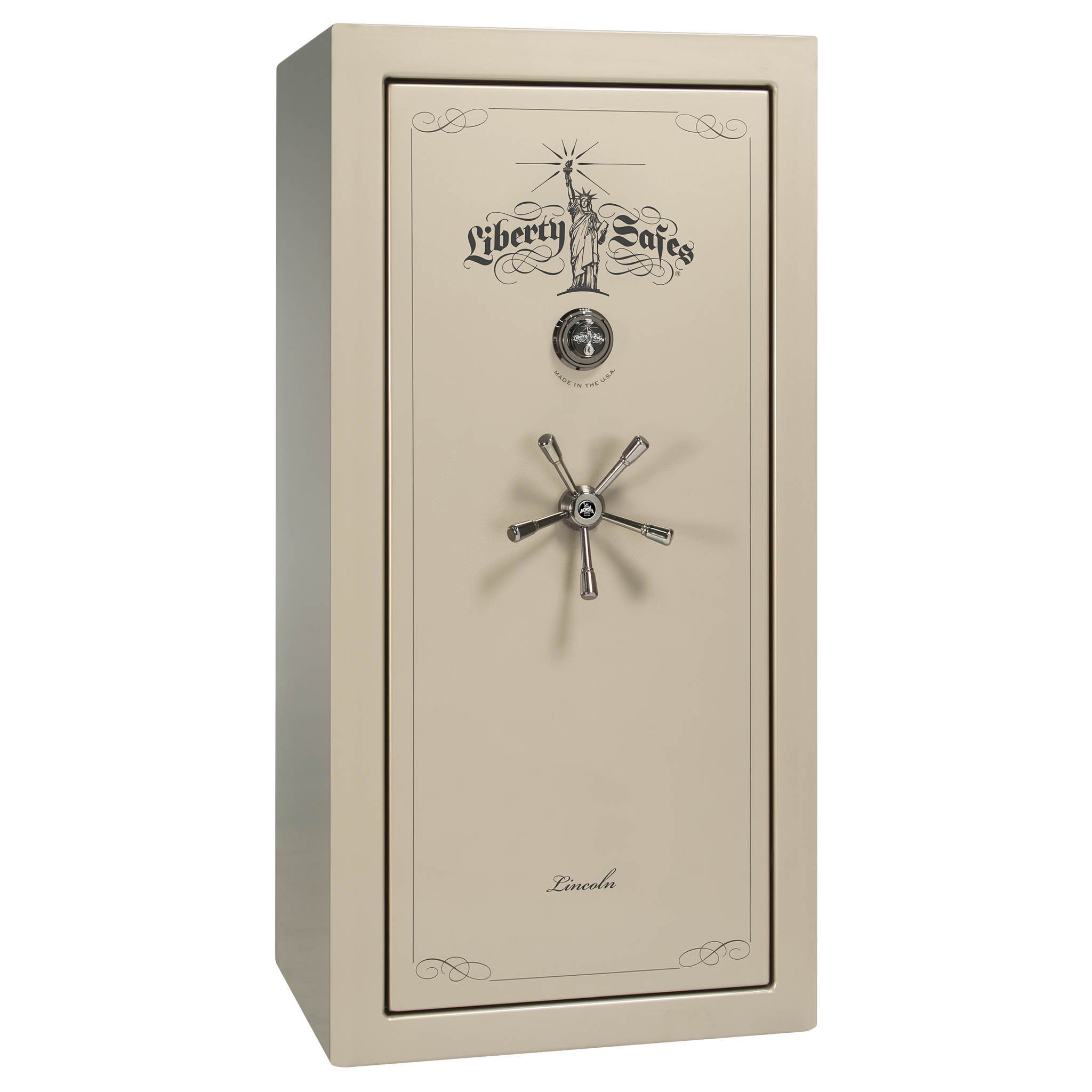 These Liberty Safe models are top sellers for a reason. Our customers love the security and peace of mind you can only get from the very best of our Liberty Safes for sale, and you'll love them too. Each model of safe has 40-110 minutes of certified fire protection, along with UL-Listed security and our Liberty-approved locks. Whether you're looking for heavy duty security for your firearms or trying to preserve documents and valuables for generations to come, one of these top sellers will check off every box on your list.
Are you new to buying home safes? Looking to test the waters? Our Centurion 24 is the safe for you. This safe is 100% made in the USA to meet (and surpass) your security requirements. Tough, durable, and capable, it's sure to be a treasured part of your home. At an affordable price, this is one safe that won't break the bank - making it the perfect home gun safe for those on a budget, new homeowners, or anyone who's just getting started.
The Fatboy Jr. Extreme is the next step up in our list of Liberty Safes for sale. This wide-body safe holds up to 48 guns and offers an hour of fire protection! It's just as heavy and tough as you'd expect from a safe named, well, the FATBOY. It may have a "jr." in its name, but there's nothing junior about it. Trust us. It'll earn its keep.
Still not enough? Well, time to check out Liberty's Choice. Here at Liberty Safe, we're all in favor of our Colonial 50 and Fatboy safes. That's why they're our choice for protecting firearms, documents, personal belongings, valuables, and nearly anything else you can think of. We don't want to put limits on what you do with these Liberty Safe models. With at least 900 pounds of top quality steel, they're ready for any contents and ready to halt any burglar, fire, or disaster in its tracks.
Finally, there's the Lincoln 25. This is the top choice when it comes to security. Its full 110 minutes of fire protection are certainly nothing to sneeze at - especially when they accompany some of our premium security features, including military style locking bars, our reliable Tough Door, and upgraded ball-bearing hard plate. That doesn't mean the Lincoln 25 sacrifices style, though. With this safe's gorgeous scrolled detailing, you'll be proud to show it off in your home. What are you waiting for? See for yourself why these safes are our top sellers.