When you purchase a gun safe, you want to be assured that the manufacturer uses only the best electronic safe locks on the market to keep your guns and valuables safe. With so many brands out there, it can be difficult to weed through unreliable and mediocre locks to find the very best locks available. Liberty Safe has taken the initiative to cut through the crowd and highlight some of the top rated electronic safe locks based on their technology, workmanship, and ease of operation.

If you are looking for a basic, but good quality electronic lock for your safe, the LA GARD Basic from the dormakaba Group deserves a look. This lock provides standard functionality with reliability and operation comfort. It features dormakaba's patented swingbolt technology for a spindle-less system that provides, depending on the safe application, a swingbolt or deadbolt locking system. This lock has:
All-metal design
Up to two users
Six-digit combination
Options for either dual-mode or silent alarm
S&G has been around for 150 years and is known in the industry. Their Model 6120 Motorized Electronic Safe Lock is easy to use and gives you the ability for greater control and security. Its motor-driven lock bolt thwarts unauthorized access through vibration or bouncing attacks and automatically relocks after six seconds. Additional features include: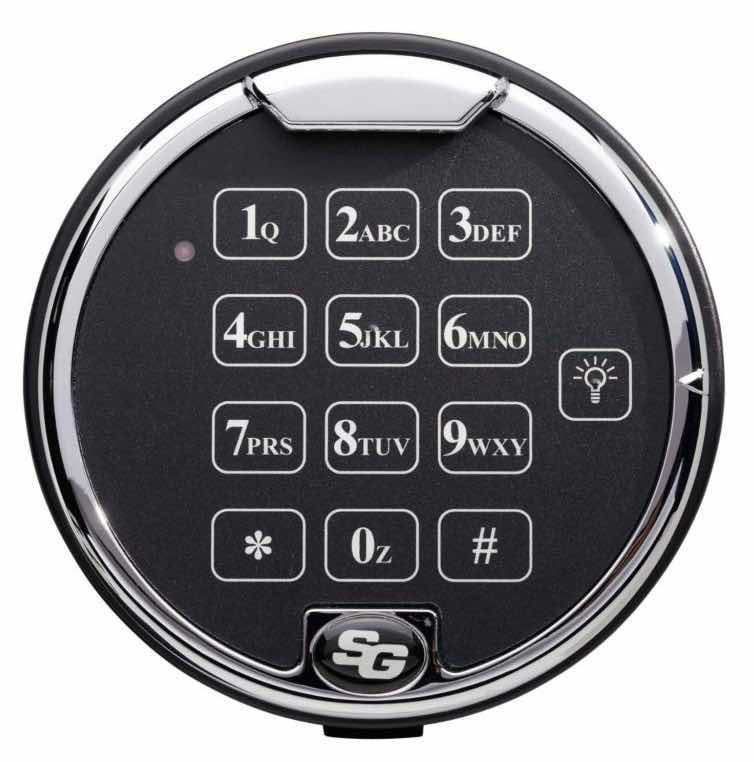 Six-digit codes
Master and eight user codes
Lock-out after three incorrect code entry attempts
Standard-sized for retrofitting existing safes
SecuRam
Liberty Safe has saved the best for last! SecuRam might be a relative newcomer to the industry, but in the 12 years since their inception, they have made a big splash with their innovative mechanical and electronic safe locks. Liberty Safe recommends and sells SecuRam electronic safe locks. SecuRam continues to stay up-to-date with the latest technology available and integrate it into their three product lines: SafeLogic TopLit, SafeLogic BackLit, and ProLogic that Liberty features. Technology aside, these SecuRam locks are considered extremely reliable locks and can be paired with motorized safe lock bodies.
SafeLogic TopLit locks are used with Liberty Safe's entry level line of USA series safes. This easy to use lock features:
Easy keypad programming for manager and one user six-digit code
Bright LED TopLight
Slide out nine-volt battery for easy changes
Over 10,000 openings on a battery
Lockout option after four incorrect code entries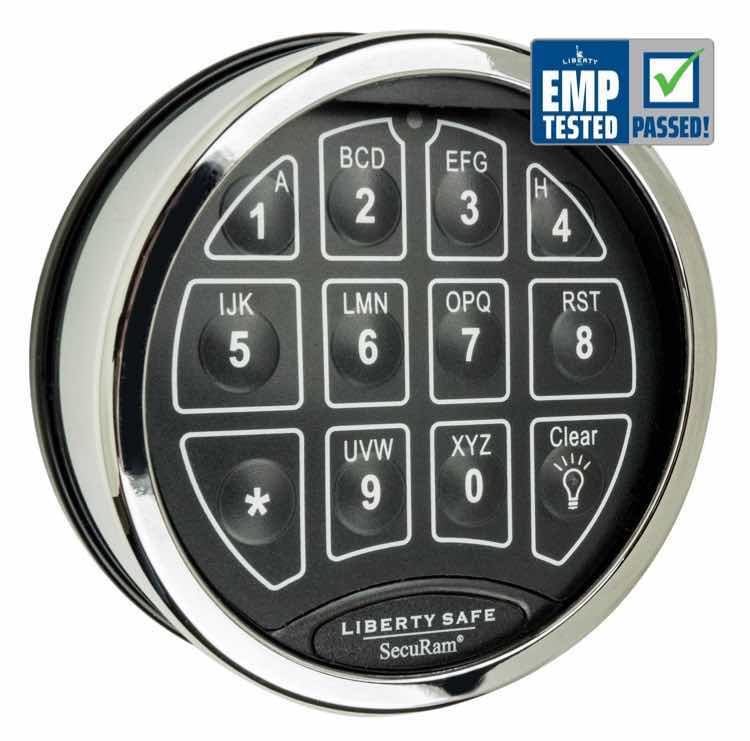 SafeLogic BackLit locks are used with Liberty's mid-level lines of Colonial and Fatboy Jr. safes. They feature the same features as the TopLit lock, but instead have a BackLit EntryPad that activates when any button is pressed. Additionally, this lock comes in four finishes instead of two.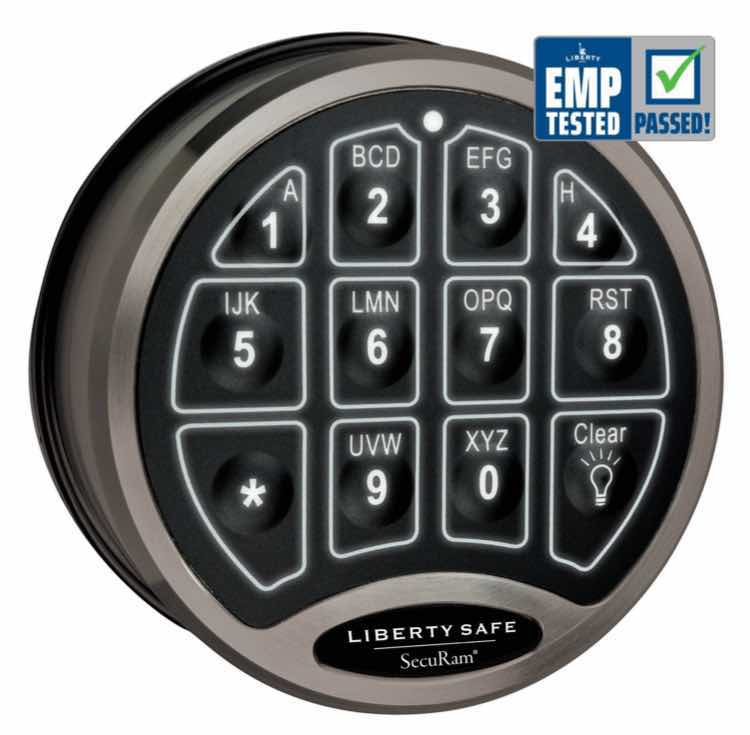 ProLogic locks are used with Liberty's high-end Franklin, Lincoln, Presidential and National safes. This superior electronic lock expands on the previous locks with:
Rugged stainless steel construction
Super, manager and user code
OLED screen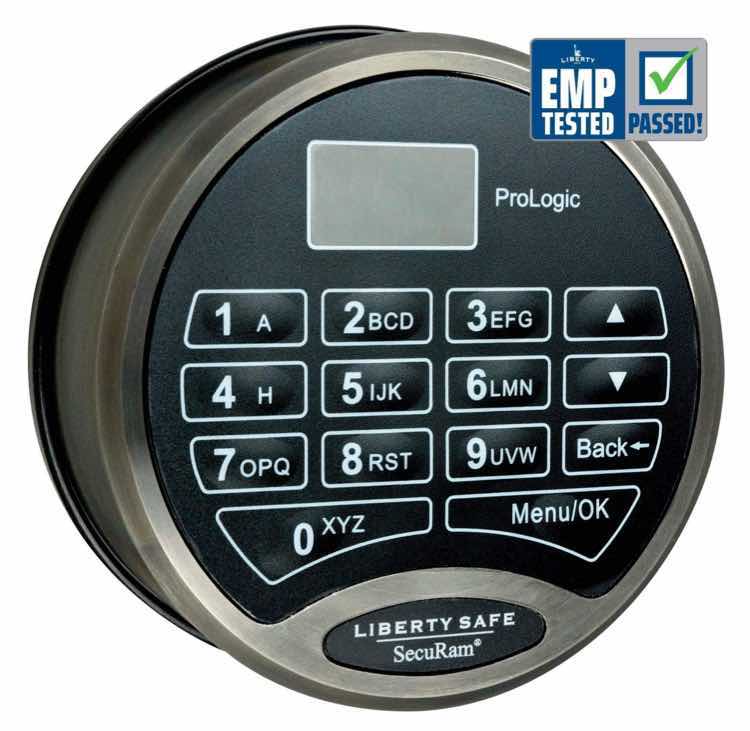 Tutorials on Operating Your Gun Safe Lock